Multikino
Multikino Sopot, the only cinema in the city, was opened in 2009.
Multikino Sopot, the only cinema in the city, was opened in 2009. Situated in the Haffner Centre's first and second floor, it features four screening rooms, a popcorn bar, ticket offices, and a café on the first floor, as well as two additional rooms and a kids' zone on the second. The convenient location makes it a perfect place to spend free time with friends or family as well as to organize a business meeting. The Cavablanca café serves great coffee. The cinema also hosts birthday parties for children. Another special attraction is our display cabinet, which contains exhibits related to the film industry such as old cameras and the original script of the film The Pianist. The cinema is adapted for the needs of disabled people. Ticket offices open fifteen minutes before the first screening and close fifteen minutes after the last one starts. The cinema also offers the possibility to hire rooms and organize corporate events. Individuals cannot book tickets by phone – please make your reservations online at: www.multikino.pl.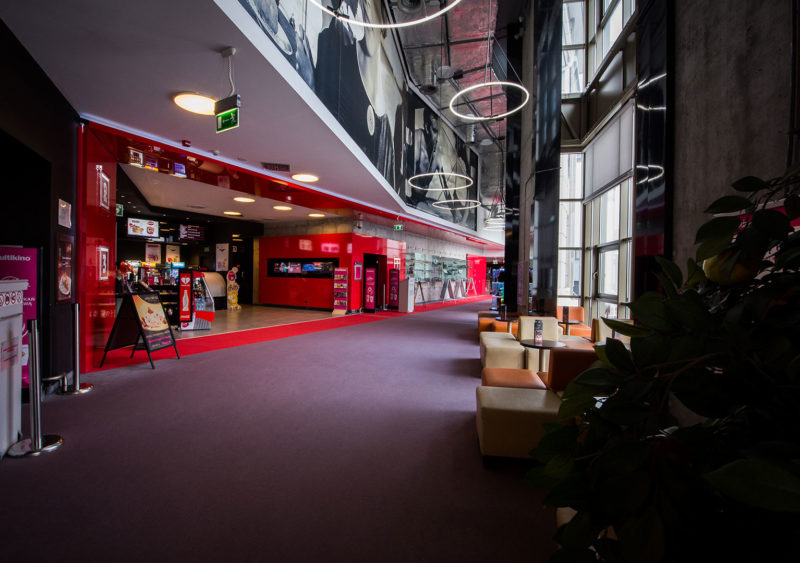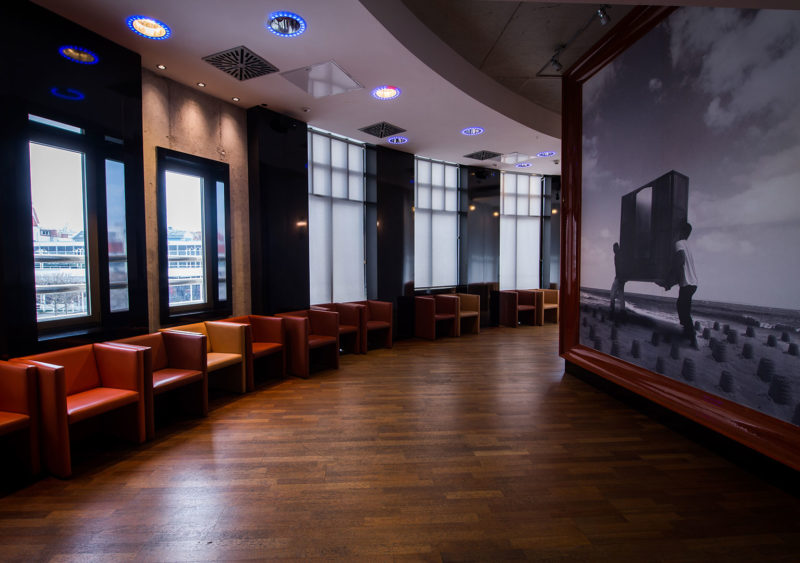 Multikino offers a large selection of snacks and drinks as well as variously-sized popcorn helpings available separately and in sets. Apart from popcorn, our clients can try nachos as well as chocolate drops, wine gums, and chips. A wide choice of beverages includes sodas, juices, waters, and energy drinks. For our youngest clients we have sets containing toys featuring characters from family films. Additionally, we offer film gadgets from Multishop cabinets, primarily popular toy animals from animated films.
Cavablanca is a café chain owned by Multikino. A cup of aromatic coffee will make waiting for the film a pleasure. At Cavablanca we serve freshly roasted 100% Arabica from Brazil, which is perfect for both espressos and milk coffees. Apart from great coffee, Cavablanca offers cakes and muffins, ice-cream, freshly squeezed juices, fruit cocktails, teas, and hot chocolate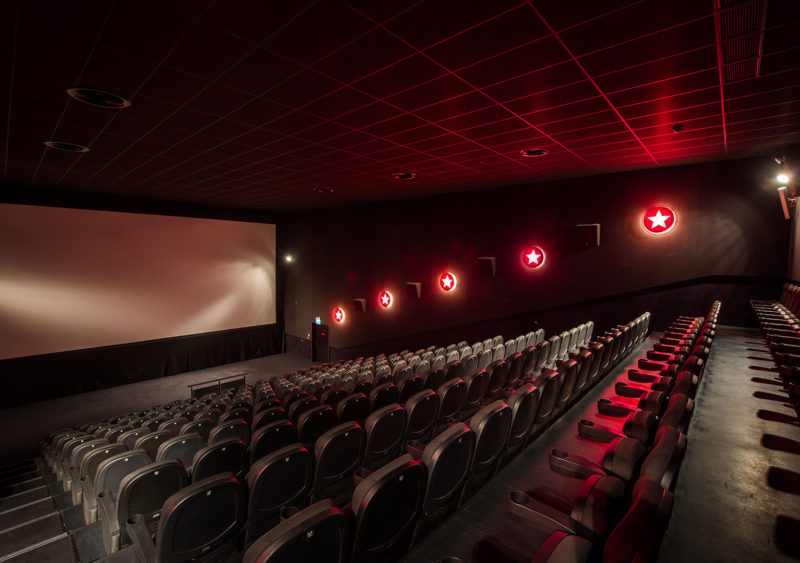 Individual clients:
Phone: 58 765 94 10
E-mail: sopot@multikino.pl
Groups:
Informacja dla grup (pn-pt w godz. 10-16): 58 765 94 24 oraz 513 111 984
E-mail: grupy.sopot@multikino.pl
Corporation clients:
Conferences: 513111 857
Coupons, ads: 513 111 952
Complaint:
E-mail: reklamacje.sopot@multikino.pl
Multikino Sopot, jedyne kino w mieście, zostało otwarte w 2009 roku. Kino znajduje się w Centrum Haffnera i jest usytuowane na 1 i 2 piętrze budynku. Cztery sale oraz bar z popcornem, kasy biletowe i kawiarnia znajdują się na piętrze pierwszym, natomiast na piętrze drugim znajdują się dwie sale kinowe oraz pokoik dla dzieci. Lokalizacja kina sprawia, że jest to fantastyczne miejsce do spędzania wolnego czasu, spotkania z przyjaciółmi i rodziną, czy zorganizowania spotkania biznesowego. Dodatkowo kawiarnia Cavablanca oferuje pyszną kawę, a na terenie kina rodzice zorganizują dla swoich pociech przyjęcie urodzinowe. Niewątpliwą atrakcją jest przeszklona gablota ze starymi eksponatami związanymi z przemysłem filmowym – kamerami i aparatami oraz oryginalnym scenariuszem filmu "Pianista". Obiekt dostosowany jest do potrzeb osób niepełnosprawnych. Kasy biletowe są otwierane 15 minut przed pierwszym seansem, a zamykane 15 minut po starcie ostatniego seansu. Kino oferuje możliwość wynajmu sal i organizacji eventów dla klientów korporacyjnych. Kino nie prowadzi telefonicznie rezerwacji indywidualnych – zapraszamy do rezerwowania biletów przez stronę internetową – www.multikino.pl.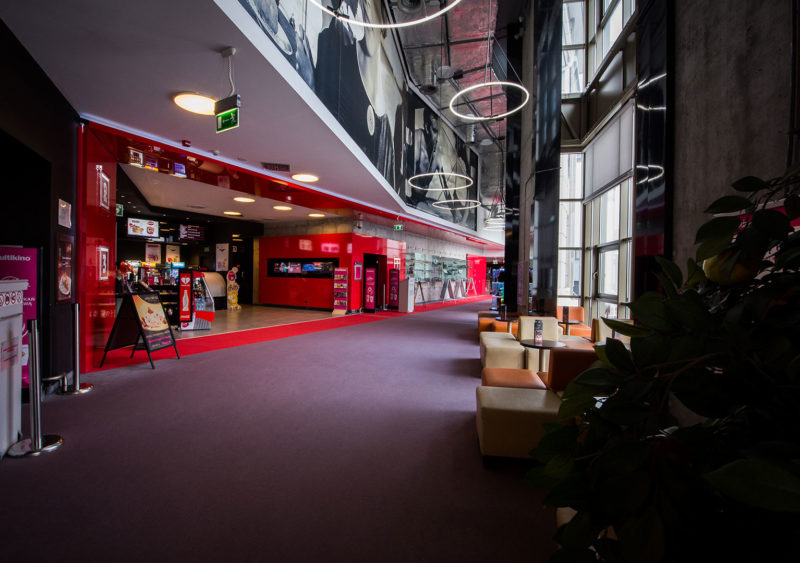 Multikino oferuje swoim widzom szeroki wybór przekąsek i napojów. Oferujemy popcorn dostępny w różnych wielkościach osobno i w zestawach. Oprócz prażonej kukurydzy klienci mogą spróbować nachosów, nie brak także czekoladowych draży, żelków i chipsów. Przebierać można także w kwestii napojów. Oprócz tych gazowanych proponujemy także soki, wodę oraz napoje energetyczne. Dla najmłodszych przygotowaliśmy zestawy dziecięce z zabawkami z seansów familijnych. Dodatkowo w kasie barowej widzowie mogą zaopatrzyć się w gadżety filmowe z gablot Multishop, w których dominują popularne maskotki z filmów animowanych.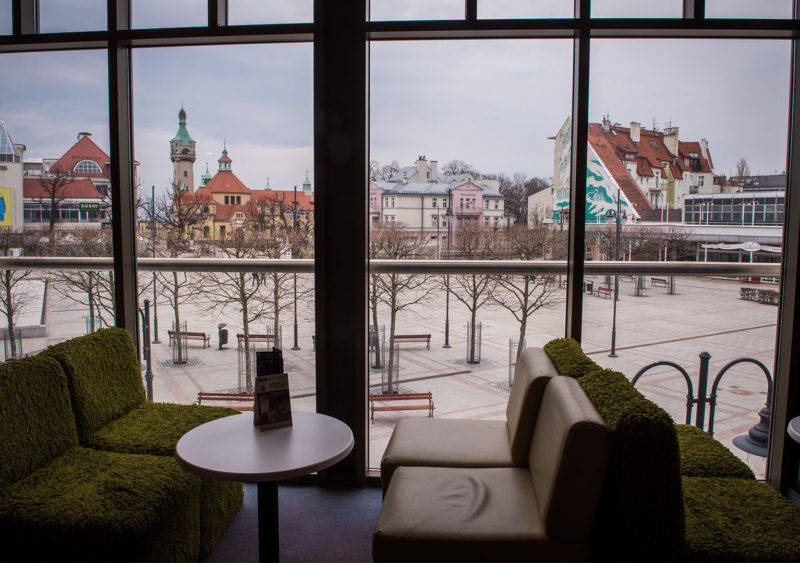 Cavablanca to sieć kawiarni należąca do Multikina, gdzie kubek aromatycznej kawy umili oczekiwanie na seans. Cavablanca oferuje świeżo paloną 100% Arabikę. Mieszanka ta, pochodząca z brazylijskich plantacji jest idealna zarówno do espresso, jak i do kaw mlecznych. W ofercie kawiarni Cavablanca poza pyszną kawą znajdują się także ciasta i muffiny, lody, soki ze świeżych owoców, koktajle owocowe, herbaty oraz czekolada.
Individual clients:
Phone: 58 765 94 10
E-mail: sopot@multikino.pl
Groups:
Informacja dla grup (pn-pt w godz. 10-16): 58 765 94 24 oraz 513 111 984
E-mail: grupy.sopot@multikino.pl
Corporation clients:
Conferences: 513111 857
Coupons, ads: 513 111 952
Complaint:
E-mail: reklamacje.sopot@multikino.pl